A group of academics from IITB visited Monash University's Australian campuses recently to meet with researchers to form new collaborative partnerships within the IITB-Monash Research Academy. In partnership with the Monash Energy Institute, 15 delegates spent the week at Monash participating in one-to-one meet ups, seminars and laboratory tours across Monash's Clayton campus. Some of the delegates took the opportunity to strengthen pre-existing collaborations and plan research programs for joint students currently in the program, whilst many established exciting new connections.
This visit followed the Global Energy Futures Conclave held at IIT Bombay. The first face to face workshop in several years the IITB-Monash Research Academy brought together researchers from IIT Bombay and Monash University, as well as industry leaders from India and Australia, to drive collaborations on the future of energy research for achieving Net Zero targets.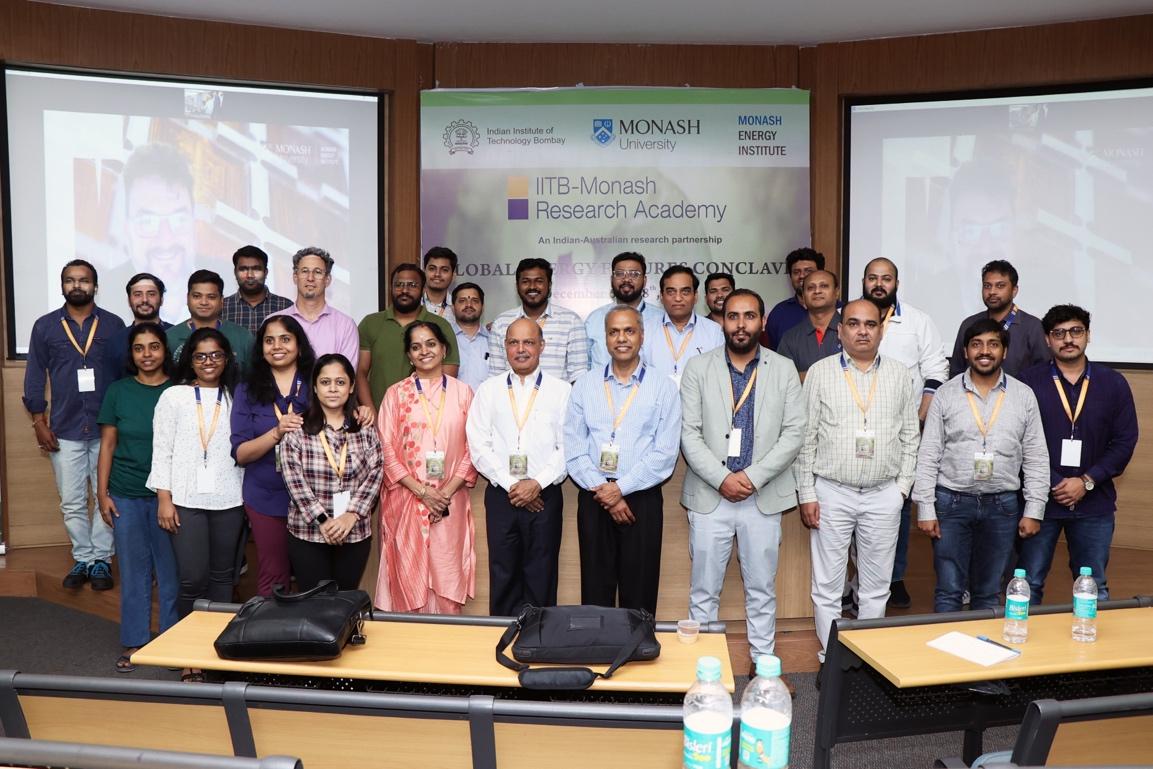 Conclave participants delved into the challenges and opportunities critical to the themes of Carbon Capture, Utilization & Sequestration (CCUS), New Technology & Policy for Energy Transition, Grid Integration – Renewable Energy & Electric Vehicle (EV) Mobility, Battery Storage, Green Hydrogen & Ammonia, Smart Grid & Internet of Things (IoT), Social Impact of Energy Transition & India Australia Energy Policy.
Coming together for enriching discussions that will shape future research directions on responses to climate change and developing key steps in the achievement of each country's Net Zero ambitions. The formation of key relationships between researchers from IITB and Monash and the linkages to industry representatives will be key to determining the next array of PhD research projects that will drive the IITB-Monash Research Academy's goal to maintain its position as the leading research institution in the Energy Futures theme.
Representatives from the senior management of IITB also travelled to Monash for the annual face-to-face Board meeting in which the strategic direction of the Academy's program is set. They were accompanied by the IITB-Monash CEO Mr M S Unnikrishnan who held meetings with various stakeholders across the University meeting with current students residing at Monash and industry partners. A Memorandum of Understanding was also signed between IITB-Monash and the Monash Energy Institute to formalise and elevate future collaborative activities.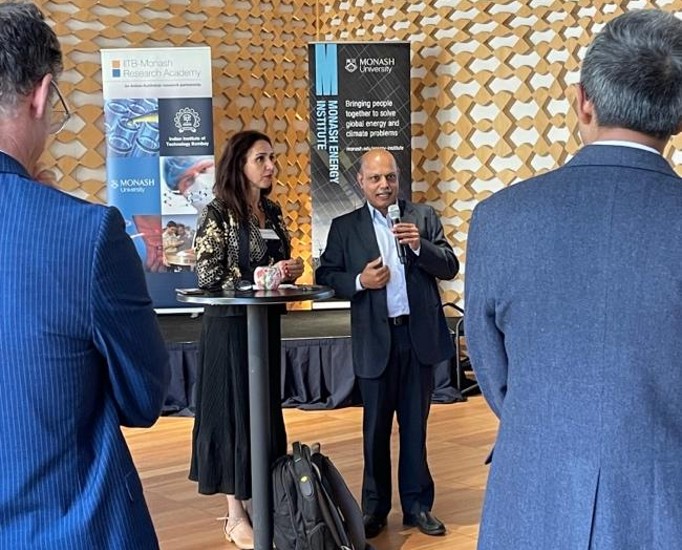 Deepening existing and developing new collaborations between Monash and IITB researchers, and with Australian and Indian industry partners, in Sustainable Energy Futures and Net Zero goals as well as other research themes will remain a focus of the Academy's work in 2023. In May another delegation of researchers will be coming out to Monash for a series of seminars, research discussions and collaborative meetups with a particular focus on Biotechnology and related areas.